Exit-Wall (2010)
Installation (ca. 200 electric exit signs, permanent magnets, multisockets, metal structure); dimensions: 4m (width) x 2.25m (height) x 0.1m (depth)
See also: Exit-Wall Video / The sky is the limit / Exit-Wall (2009) / Strategies of Deception (2012)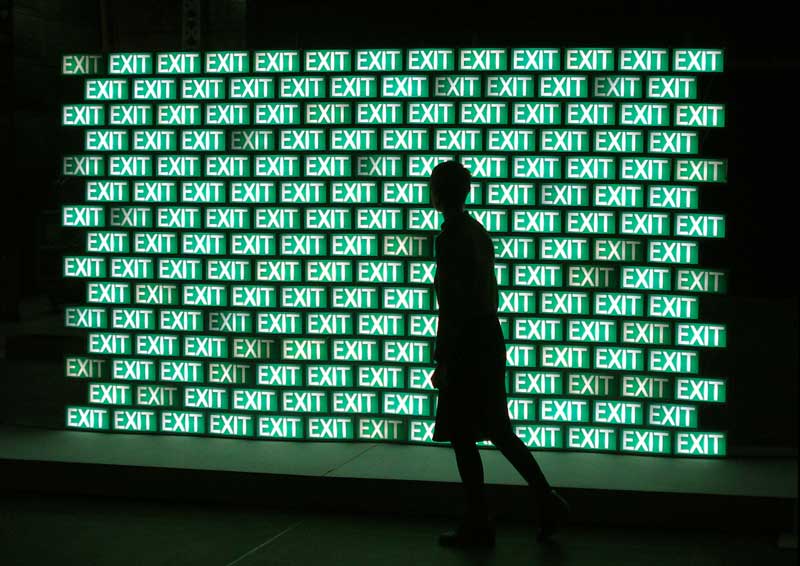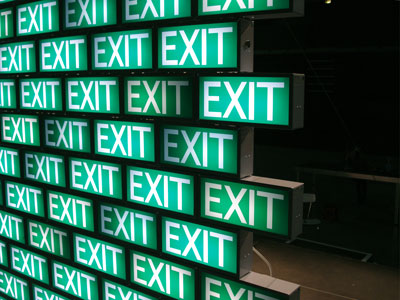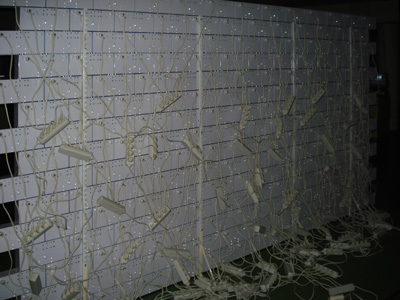 "Exit-Wall" is a modular installation comprising hundreds of illuminant exit signs assembled by means of permanent magnets

.
Usually the signs are used in public spaces to indicate, in case of emergency, an escape route to the outside. By contrast, we are employing the exit signs like bricks of a wall to build a barrier within a space. For us, the paradoxical nature of this assemblage – originating from the contradiction between the linguistic meaning of its constituting parts (the exit signs) and the physical obstacle it poses in reality – evokes the inherent ambiguities of different limits in "real life": architectural, political, cultural, psychological, technological...

A video featuring the Exit-Wall has been produced for the BBC Big Screen network.

Some photos of the screening on Dover's BBC Big Screen during September/October 2010: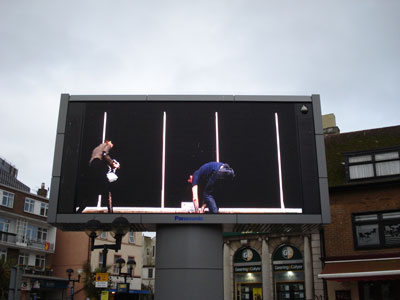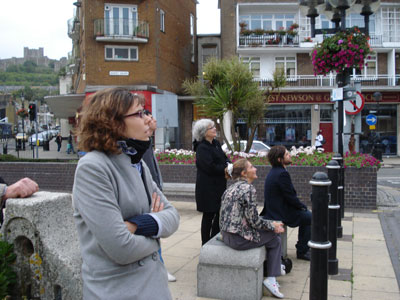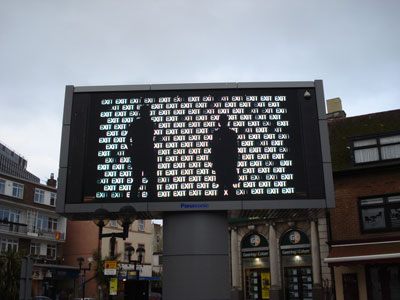 The Exit-Wall project has been realised with kind support from: Conseil Régional Nord-Pas de Calais, Bureau d'Art et de Recherche - BAR #2, La Condition Publique.