And every time I dance - you wind me up, 2003
Installation (video loop 1 min, automated doll, microphone, spot-light, computer, interfaces)
text video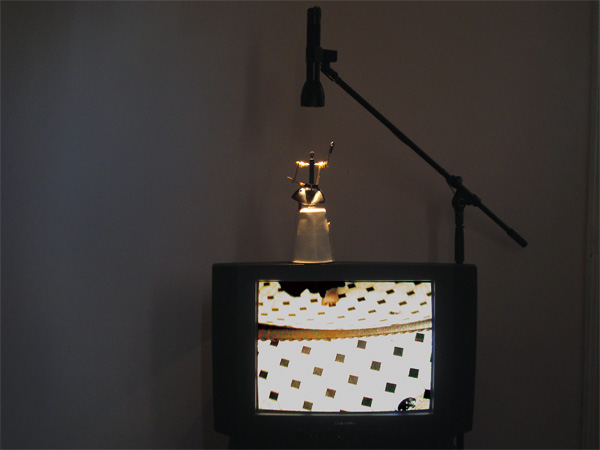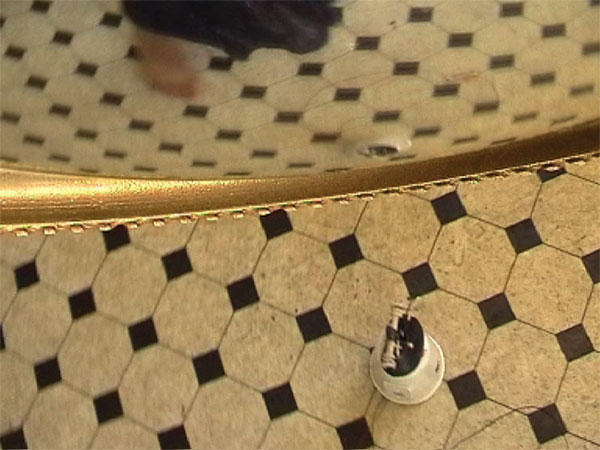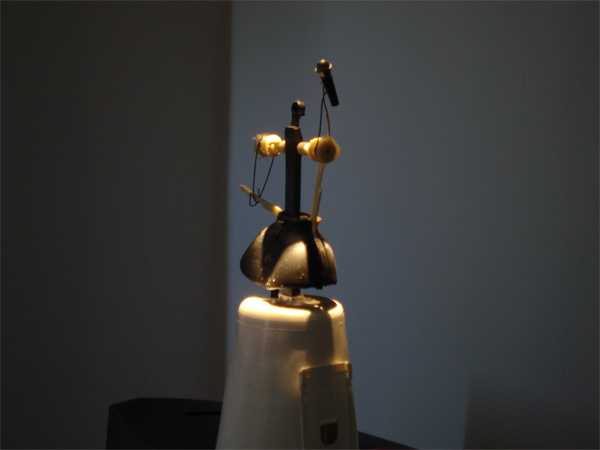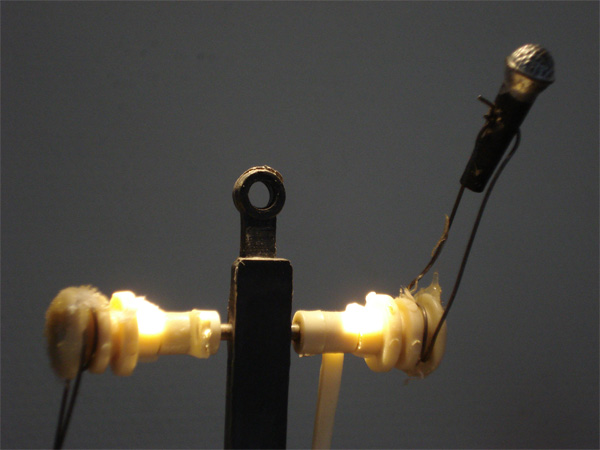 "And every time I dance - you wind me up" intertwines different types of media and leaves the spectator at a guess about their actual correlation.
The playback of a video loop is linked to the movements and sounds of a modified dancing doll. The installation comprises two phases presented in a constant loop. For the duration of one minute the video is advanced frame-by-frame in one-second intervals and is synchronized to the abrupt movements and sounds of the doll. In the second phase, the video is reversed in fast motion and the resulting sequence of rapidly revolving images is matched by a continuous wiggling of the doll.
A spring-boned reflection in perpetual attraction
Rewired structures of spasmodic motion
A mechanical song in revolution.
Rewind.