ParaSites - Fondation Avicenne, 2009
Electromechanical beaters, permanent magnets, electric cables, microprocessor
text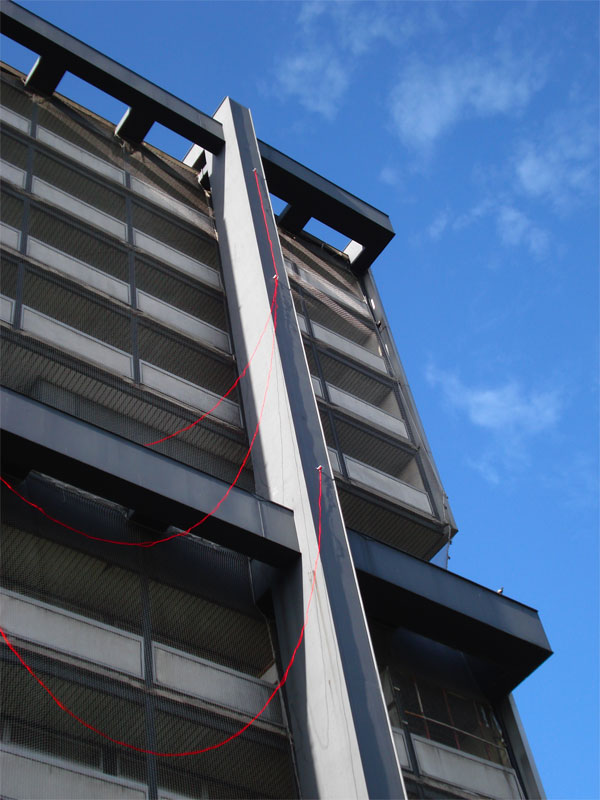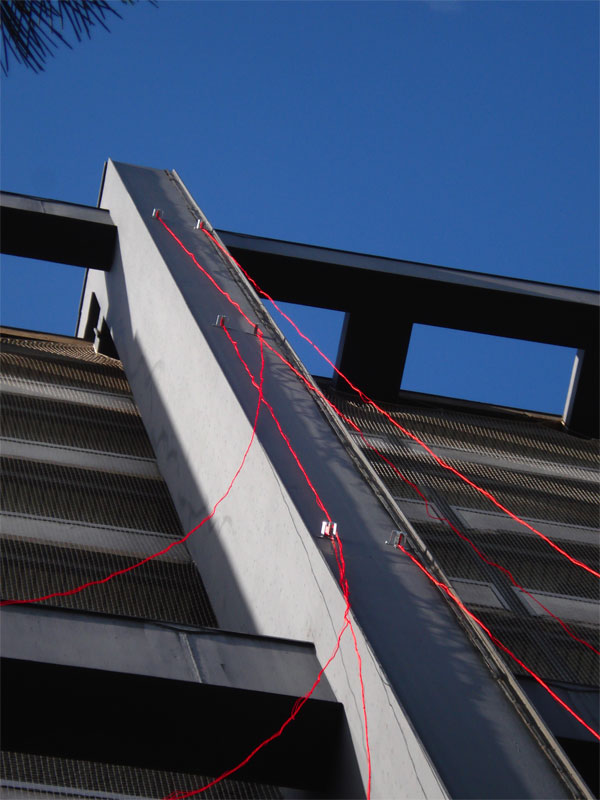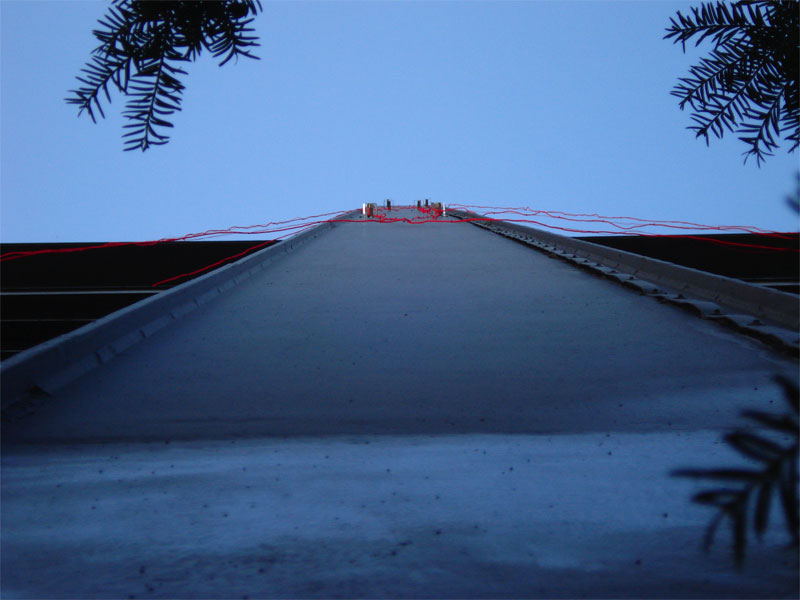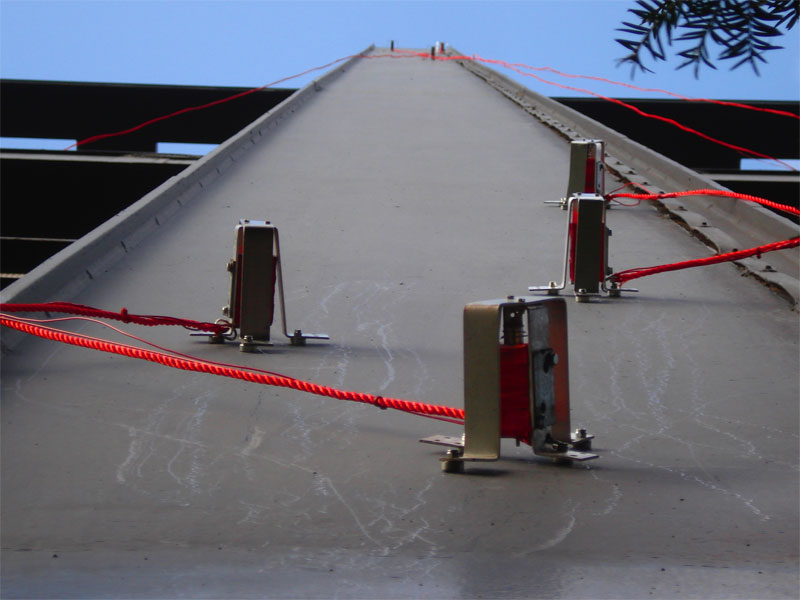 "ParaSites - Fondation Avicenne" has been conceived as a response to an invitation by Glassbox to intervene at a dilapidated edifice in Paris, designed by architect Claude Parent. The building's "body" was constructed from top to bottom, suspended within an exterior "skeleton" of six colossal iron pillars - a particularity which retained our attention. Confronted with the impressive "dead" mass of the building, we thought about the behaviour of parasites which, most naturally, infest and profit from a vulnerable body. We devised little electronic "parasites" attaching themselves magnetically to the iron skeleton. With their electromechanical "proboscis" they prodded their "host", making the monumental architecture resonate in a subdued manner. The impacts also caused brief detachments of the parasites from the surface allowing them to slowly jitter downward along the pillars. The descending parasites were connected to visible red cables converging at the centre of the façade, forming an enormous 'spider' moving downward over time. The parasites followed the same top-to-bottom trajectory which had been conceived by the architect for the suspension of the building's body and, in this way, reunited the conceptual strength and the structural decay of the edifice in a descending movement.
Realised with a production grant by Glassbox, Paris (F).